1

The Science of Psychology
WHY STUDY PSYCHOLOGY?
Often, students take their first psychology course because they are interested in helping others and want to learn more about themselves and why they act the way they do. Sometimes, students take a psychology course because it either satisfies a general education requirement or is required for a program of study such as nursing or pre-med. Many of these students develop such an interest in the area that they go on to declare psychology as their major.
An education in psychology is valuable for a number of reasons. Psychology students hone critical thinking skills and are trained in the use of the scientific method. Critical thinking is the active application of a set of skills to information for the understanding and evaluation of that information. The evaluation of information—assessing its reliability and usefulness— is an important skill in a world full of competing "facts," many of which are designed to be misleading. For example, critical thinking involves maintaining an attitude of skepticism, recognizing internal biases, making use of logical thinking, asking appropriate questions, and making observations. Psychology students also can develop better communication skills during the course of their undergraduate coursework (American Psychological Association, 2011). Together, these factors increase students' scientific literacy and prepare students to critically evaluate the various sources of information they encounter.
In addition to these broad-based skills, psychology students come to understand the complex factors that shape one's behavior. They appreciate the interaction of our biology, our environment, and our experiences in determining who we are and how we will behave. They learn about basic principles that guide how we think and behave, and they come to recognize the tremendous diversity that exists across individuals and across cultural boundaries (American Psychological Association, 2011).
What is creativity? Why do some people become homeless? What are prejudice and discrimination? What is consciousness? The field of psychology explores questions like these. Psychology refers to the scientific study of the mind and behavior. The primary goals of psychology are to describe, explain, predict, and control behavior.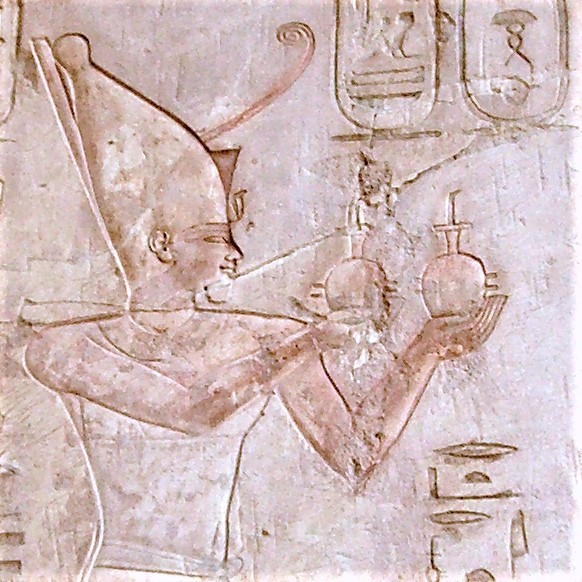 The earliest records of a psychological experiment go all the way back to the Pharaoh Psamtik I of Egypt in the 7th Century B.C. [Image: Neithsabes, CC0 Public Domain, https://goo.gl/m25gce]
Describe the precursors to the establishment of the science of psychology.
Identify key individuals and events in the history of American psychology.
Describe the rise of professional psychology in America.
Develop a basic understanding of the processes of scientific development and change.
It is always a difficult question to ask, where to begin to tell the story of the history of psychology. Some would start with ancient Greece; others would look to a demarcation in the late 19th century when the science of psychology was formally proposed and instituted. These two perspectives, and all that is in between, are appropriate for describing a history of psychology. For the purposes of this chapter, we will examine the development of psychology in America and use the mid-19th century as our starting point which we refer to as a history of modern psychology.
Psychology is an exciting field and the history of psychology offers the opportunity to make sense of how it has grown and developed. The history of psychology also provides perspective. Rather than a dry collection of names and dates, the history of psychology tells us about the important intersection of time and place that defines who we are. Consider what happens when you meet someone for the first time. The conversation usually begins with a series of questions such as, "Where did you grow up?" "How long have you lived here?" "Where did you go to school?" The importance of history in defining who we are cannot be overstated. Whether you are seeing a physician, talking with a counselor, or applying for a job, everything begins with a history. The same is true for studying the history of psychology; getting a history of the field helps to make sense of where we are and how we got here.
A Prehistory of Psychology
Precursors to American psychology can be found in philosophy and physiology. Philosophers such as John Locke (1632–1704) and Thomas Reid (1710–1796) promoted empiricism, the idea that all knowledge comes from experience. The work of Locke, Reid, and others emphasized the role of the human observer and the primacy of the senses in defining how the mind comes to acquire knowledge. In American colleges and universities in the early 1800s, these principles were taught as courses on mental and moral philosophy. Most often these courses taught about the mind based on the faculties of intellect, will, and the senses (Fuchs, 2000).
Physiology and Psychophysics
Philosophical questions about the nature of mind and knowledge were matched in the 19th century by physiological investigations of the sensory systems of the human observer. German physiologist Hermann von Helmholtz (1821–1894) measured the speed of the neural impulse and explored the physiology of hearing and vision. His work indicated that our senses can deceive us and are not a mirror of the external world. Such work showed that even though the human senses were fallible, the mind could be measured using the methods of science. In all, it suggested that a science of psychology was feasible.
An important implication of Helmholtz's work was that there is a psychological reality and a physical reality and that the two are not identical. This was not a new idea; philosophers like John Locke had written extensively on the topic, and in the 19th century, philosophical speculation about the nature of mind became subject to the rigors of science.
The question of the relationship between the mental (experiences of the senses) and the material (external reality) was investigated by a number of German researchers including Ernst Weber and Gustav Fechner. Their work was called psychophysics, and it introduced methods for measuring the relationship between physical stimuli and human perception that would serve as the basis for the new science of psychology (Fancher & Rutherford, 2011).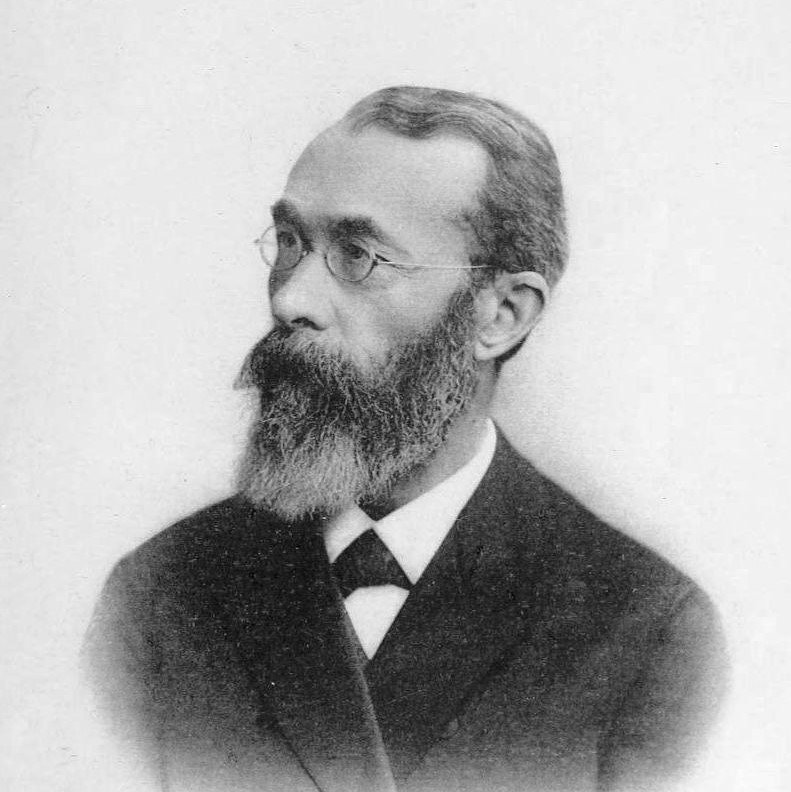 The formal development of modern psychology is usually credited to the work of German physician, physiologist, and philosopher Wilhelm Wundt (1832–1920). Wundt helped to establish the field of experimental psychology by serving as a strong promoter of the idea that psychology could be an experimental field and by providing classes, textbooks, and a laboratory for training students. In 1875, he joined the faculty at the University of Leipzig and quickly began to make plans for the creation of a program of experimental psychology. In 1879, he complemented his lectures on experimental psychology with a laboratory experience: an event that has served as the popular date for the establishment of the science of psychology.
The response to the new science was immediate and global. Wundt attracted students from around the world to study the new experimental psychology and work in his lab. Students were trained to offer detailed self-reports of their reactions to various stimuli, a procedure known as introspection. The goal was to identify the elements of consciousness. In addition to the study of sensation and perception, research was done on mental chronometry, more commonly known as reaction time. The work of Wundt and his students demonstrated that the mind could be measured and the nature of consciousness could be revealed through scientific means. It was an exciting proposition and one that found great interest in America. After the opening of Wundt's lab in 1879, it took just four years for the first psychology laboratory to open in the United States (Benjamin, 2007).
Scientific Psychology Comes to the United States
Wundt's version of psychology arrived in America most visibly through the work of Edward Bradford Titchener (1867–1927). A student of Wundt's, Titchener brought to America a brand of experimental psychology referred to as "structuralism." Structuralists were interested in the contents of the mind—what the mind is. For Titchener, the general adult mind was the proper focus for the new psychology, and he excluded from study those with mental deficiencies, children, and animals (Evans, 1972; Titchener, 1909).
Experimental psychology spread rather rapidly throughout North America. By 1900, there were more than 40 laboratories in the United States and Canada (Benjamin, 2000). Psychology in America also organized early with the establishment of the American Psychological Association (APA) in 1892. Titchener felt that this new organization did not adequately represent the interests of experimental psychology, so, in 1904, he organized a group of colleagues to create what is now known as the Society of Experimental Psychologists (Goodwin, 1985). The group met annually to discuss research in experimental psychology. Reflecting the times, women researchers were not invited (or welcome). It is interesting to note that Titchener's first doctoral student was a woman, Margaret Floy Washburn (1871–1939).
Striking a balance between the science and practice of psychology continues to this day. In 1988, the American Psychological Society (now known as the Association for Psychological Science) was founded with the central mission of advancing psychological science.
Toward a Functional Psychology
While Titchener and his followers adhered to a structural psychology, others in America were pursuing different approaches. William James, G. Stanley Hall, and James McKeen Cattell were among a group that became identified with "functionalism." Influenced by Darwin's evolutionary theory, functionalists were interested in the activities of the mind—what the mind does. An interest in functionalism opened the way for the study of a wide range of approaches, including animal and comparative psychology (Benjamin, 2007).
William James (1842–1910) is regarded as writing perhaps the most influential and important book in the field of psychology, Principles of Psychology, published in 1890. Opposed to the reductionist ideas of Titchener, James proposed that consciousness is ongoing and continuous; it cannot be isolated and reduced to elements. For James, consciousness helped us adapt to our environment in such ways as allowing us to make choices and have personal responsibility over those choices.
At Harvard, James occupied a position of authority and respect in psychology and philosophy. Through his teaching and writing, he influenced psychology for generations. One of his students, Mary Whiton Calkins (1863–1930), faced many of the challenges that confronted Margaret Floy Washburn and other women interested in pursuing graduate education in psychology. With much persistence, Calkins was able to study with James at Harvard. She eventually completed all the requirements for the doctoral degree, but Harvard refused to grant her a diploma because she was a woman. Despite these challenges, Calkins went on to become an accomplished researcher and the first woman elected president of the American Psychological Association in 1905 (Scarborough & Furumoto, 1987).
G. Stanley Hall (1844–1924) made substantial and lasting contributions to the establishment of psychology in the United States. At Johns Hopkins University, he founded the first psychological laboratory in America in 1883. In 1887, he created the first journal of psychology in America, American Journal of Psychology. In 1892, he founded the American Psychological Association (APA); in 1909, he invited and hosted Freud at Clark University (the only time Freud visited America). Influenced by evolutionary theory, Hall was interested in the process of adaptation and human development. Using surveys and questionnaires to study children, Hall wrote extensively on child development and education. While graduate education in psychology was restricted for women in Hall's time, it was all but non-existent for African Americans. In another first, Hall mentored Francis Cecil Sumner (1895–1954) who, in 1920, became the first African American to earn a Ph.D. in psychology in America (Guthrie, 2003).
James McKeen Cattell (1860–1944) received his Ph.D. with Wundt but quickly turned his interests to the assessment of individual differences. Influenced by the work of Darwin's cousin, Frances Galton, Cattell believed that mental abilities such as intelligence were inherited and could be measured using mental tests. Like Galton, he believed society was better served by identifying those with superior intelligence and supported efforts to encourage them to reproduce. Such beliefs were associated with eugenics (the promotion of selective breeding) and fueled early debates about the contributions of heredity and environment in defining who we are. At Columbia University, Cattell developed a department of psychology that became world-famous also promoting psychological science through advocacy and as a publisher of scientific journals and reference works (Fancher, 1987; Sokal, 1980).
The Growth of Psychology
Throughout the first half of the 20th century, psychology continued to grow and flourish in America. It was large enough to accommodate varying points of view on the nature of mind and behavior. Gestalt psychology is a good example. The Gestalt movement began in Germany with the work of Max Wertheimer (1880–1943). Opposed to the reductionist approach of Wundt's laboratory psychology, Wertheimer and his colleagues believed that studying the whole of any experience was richer than studying individual aspects of that experience. The saying "the whole is greater than the sum of its parts" is a Gestalt perspective. Consider that a melody is an additional element beyond the collection of notes that comprise it. The Gestalt psychologists proposed that the mind often processes information simultaneously rather than sequentially. For instance, when you look at a photograph, you see a whole image, not just a collection of pixels of color. Using Gestalt principles, Wertheimer and his colleagues also explored the nature of learning and thinking. Most of the German Gestalt psychologists were Jewish and were forced to flee the Nazi regime due to the threats posed on both academic and personal freedoms. In America, they were able to introduce a new audience to the Gestalt perspective, demonstrating how it could be applied to perception and learning (Wertheimer, 1938). In many ways, the work of the Gestalt psychologists served as a precursor to the rise of cognitive psychology in America (Benjamin, 2007).
Behaviorism emerged early in the 20th century and became a major force in American psychology. Championed by psychologists such as John B. Watson (1878–1958) and B. F. Skinner (1904–1990), behaviorism rejected any reference to mind and viewed overt and observable behavior as the proper subject matter of psychology. Through the scientific study of behavior, it was hoped that laws of learning could be derived that would promote the prediction and control of behavior. Russian physiologist Ivan Pavlov (1849–1936) influenced early behaviorism in America. His work on conditioned learning, popularly referred to as classical conditioning, provided support for the notion that learning and behavior were controlled by events in the environment and could be explained with no reference to mind or consciousness (Fancher, 1987).
For decades, behaviorism dominated American psychology. By the 1960s, psychologists began to recognize that behaviorism was unable to fully explain human behavior because it neglected mental processes. The turn toward a cognitive psychology was not new. In the 1930s, British psychologist Frederic C. Bartlett (1886–1969) explored the idea of the constructive mind, recognizing that people use their past experiences to construct frameworks in which to understand new experiences. In the 1950s, Bruner conducted pioneering studies on cognitive aspects of sensation and perception. Brown conducted original research on language and memory, coined the term "flashbulb memory," and figured out how to study the tip-of-the-tongue phenomenon (Benjamin, 2007). Miller's research on working memory is legendary. His 1956 paper "The Magic Number Seven, Plus or Minus Two: Some Limits on Our Capacity for Processing Information"is one of the most highly cited papers in psychology. A popular interpretation of Miller's research was that the number of bits of information an average human can hold in working memory is 7 ± 2. Around the same time, the study of computer science was growing and was used as an analogy to explore and understand how the mind works. The work of Miller and others in the 1950s and 1960s has inspired tremendous interest in cognition and neuroscience, both of which dominate much of contemporary American psychology.
Applied Psychology in America
In America, there has always been an interest in the application of psychology to everyday life. Mental testing is an important example. Modern intelligence tests were developed by the French psychologist Alfred Binet (1857–1911). His goal was to develop a test that would identify schoolchildren in need of educational support. His test, which included tasks of reasoning and problem solving, was introduced in the United States by Henry Goddard (1866–1957) and later standardized by Lewis Terman (1877–1956) at Stanford University. The assessment and meaning of intelligence has fueled debates in American psychology and society for nearly 100 years. Much of this is captured in the nature-nurture debate that raises questions about the relative contributions of heredity and environment in determining intelligence (Fancher, 1987).
Applied psychology was not limited to mental testing. What psychologists were learning in their laboratories was applied in many settings including the military, business, industry, and education. The early 20th century was witness to rapid advances in applied psychology.
Clinical psychology was also an early application of experimental psychology in America. Lightner Witmer (1867–1956) received his Ph.D. in experimental psychology with Wilhelm Wundt and returned to the University of Pennsylvania, where he opened a psychological clinic in 1896. Witmer believed that because psychology dealt with the study of sensation and perception, it should be of value in treating children with learning and behavioral problems. He is credited as the founder of both clinical and school psychology (Benjamin & Baker, 2004).
Psychology as a Profession
Careers in Psychology Learning Objectives
By the end of this section, you will be able to:
Understand educational requirements for careers in academic settings
Understand the demands of a career in an academic setting
Understand career options outside of academic settings
Psychologists can work in many different places doing many different things. In general, anyone wishing to continue a career in psychology at a 4-year institution of higher education will have to earn a doctoral degree in psychology for some specialties and at least a master's degree for others. In most areas of psychology, this means earning a Ph.D. in a relevant area of psychology. Literally, Ph.D. refers to a doctor of philosophy degree, but here, philosophy does not refer to the field of philosophy per se. Rather, philosophy in this context refers to many different disciplinary perspectives that would be housed in a traditional college of liberal arts and sciences.
The requirements to earn a Ph.D. vary from country to country and even from school to school, but usually, individuals earning this degree must complete a dissertation. A dissertation is essentially a long research paper or bundled published articles describing research that was conducted as a part of the candidate's doctoral training. In the United States, a dissertation generally has to be defended before a committee of expert reviewers before the degree is conferred (Figure 1.17).
Once someone earns a Ph.D., they may seek a faculty appointment at a college or university. Being on the faculty of a college or university often involves dividing time between teaching, research, and service to the institution and profession. The amount of time spent on each of these primary responsibilities varies dramatically from school to school, and it is not uncommon for faculty to move from place to place in search of the best personal fit among various academic environments. The previous section detailed some of the major areas that are commonly represented in psychology departments around the country; thus, depending on the training received, an individual could be anything from a biological psychologist to a clinical psychologist in an academic setting (Figure 1.18).
Other Careers in Academic Settings
Often times, schools offer more courses in psychology than their full-time faculty can teach. In these cases, it is not uncommon to bring in an adjunct faculty member or instructor. Adjunct faculty members and instructors usually have an advanced degree in psychology, but they often have primary careers outside of academia and serve in this role as a secondary job. Alternatively, they may not hold the doctoral degree required by most 4-year institutions and use these opportunities to gain experience in teaching. Furthermore, many 2-year colleges and schools need faculty to teach their courses in psychology. In general, many of the people who pursue careers at these institutions have master's degrees in psychology, although some PhDs make careers at these institutions as well.
Some people earning PhDs may enjoy research in an academic setting. However, they may not be interested in teaching. These individuals might take on faculty positions that are exclusively devoted to conducting research. This type of position would be more likely an option at large, research-focused universities.
In some areas in psychology, it is common for individuals who have recently earned their Ph.D. to seek out positions in postdoctoral training programs that are available before going on to serve as faculty. In most cases, young scientists will complete one or two postdoctoral programs before applying for a full-time faculty position. Postdoctoral training programs allow young scientists to further develop their research programs and broaden their research skills under the supervision of other professionals in the field.
Career Options Outside of Academic Settings
Individuals who wish to become practicing clinical psychologists have another option for earning a doctoral degree, which is known as a PsyD. A PsyD is a doctor of psychology degree that is increasingly popular among individuals interested in pursuing careers in clinical psychology. PsyD programs generally place less emphasis on research-oriented skills and focus more on the application of psychological principles in the clinical context (Norcorss & Castle, 2002).
Regardless of whether earning a Ph.D. or PsyD, in most states, an individual wishing to practice as a licensed clinical or counseling psychologist may complete postdoctoral work under the supervision of a licensed psychologist. Within the last few years, however, several states have begun to remove this requirement, which would allow people to get an earlier start in their careers (Munsey, 2009). After an individual has met the state requirements, their credentials are evaluated to determine whether they can sit for the licensure exam. Only individuals that pass this exam can call themselves licensed clinical or counseling psychologists (Norcross, n.d.). Licensed clinical or counseling psychologists can then work in a number of settings, ranging from private clinical practice to hospital settings. It should be noted that clinical psychologists and psychiatrists do different things and receive different types of education. While both can conduct therapy and counseling, clinical psychologists have a Ph.D. or a PsyD, whereas psychiatrists have a doctor of medicine degree (MD). As such, licensed clinical psychologists can administer and interpret psychological tests, while psychiatrists can prescribe medications.
Individuals earning a Ph.D. can work in a variety of settings, depending on their areas of specialization. For example, someone trained as a biopsychologist might work in a pharmaceutical company to help test the efficacy of a new drug. Someone with a clinical background might become a forensic psychologist and work within the legal system to make recommendations during criminal trials and parole hearings, or serve as an expert in a court case.
While earning a doctoral degree in psychology is a lengthy process, usually taking between 5–6 years of graduate study (DeAngelis, 2010), there are a number of careers that can be attained with a master's degree in psychology. People who wish to provide psychotherapy can become licensed to serve as various types of professional counselors (Hoffman, 2012). Relevant master's degrees are also sufficient for individuals seeking careers as school psychologists (National Association of School Psychologists, n.d.), in some capacities related to sport psychology (American Psychological Association, 2014), or as consultants in various industrial settings (Landers, 2011, June 14). Undergraduate coursework in psychology may be applicable to other careers such as psychiatric social work or psychiatric nursing, where assessments and therapy may be a part of the job.
As mentioned in the opening section of this chapter, an undergraduate education in psychology is associated with a knowledge base and skill set that many employers find quite attractive. It should come as no surprise, then, that individuals earning bachelor's degrees in psychology find themselves in a number of different careers, as shown in Table 1.1. Examples of a few such careers can involve serving as case managers, working in sales, working in human resource departments, and teaching in high schools. The rapidly growing realm of healthcare professions is another field in which an education in psychology is helpful and sometimes required. For example, the Medical College Admission Test (MCAT) exam that people must take to be admitted to medical school now includes a section on the psychological foundations of behavior.
Top Occupations Employing Graduates with a BA in Psychology (Fogg, Harrington, Harrington, & Shatkin, 2012)
Ranking
Occupation
1
Mid- and top-level management (executive, administrator)
2
Sales
3
Social work
4
Other management positions
5
Human resources (personnel, training)
6
Other administrative positions
7
Insurance, real estate, business
8
Marketing and sales
9
Healthcare (nurse, pharmacist, therapist)
10
Finance (accountant, auditor)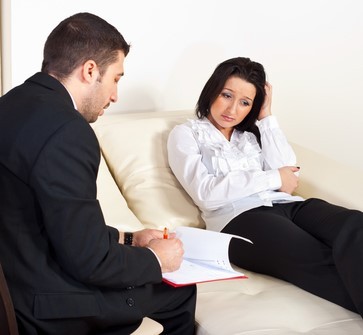 Psychology and Society
Given that psychology deals with the human condition, it is not surprising that psychologists would involve themselves in social issues. For more than a century, psychology and psychologists have been agents of social action and change. Using the methods and tools of science, psychologists have challenged assumptions, stereotypes, and stigma. Founded in 1936, the Society for the Psychological Study of Social Issues (SPSSI) has supported research and action on a wide range of social issues. Individually, there have been many psychologists whose efforts have promoted social change. Helen Thompson Woolley (1874–1947) and Leta S. Hollingworth (1886–1939) were pioneers in research on the psychology of sex differences. Working in the early 20th century, when women's rights were marginalized, Thompson examined the assumption that women were overemotional compared to men and found that emotion did not influence women's decisions any more than it did men's. Hollingworth found that menstruation did not negatively impact women's cognitive or motor abilities. Such work combatted harmful stereotypes and showed that psychological research could contribute to social change (Scarborough & Furumoto, 1987).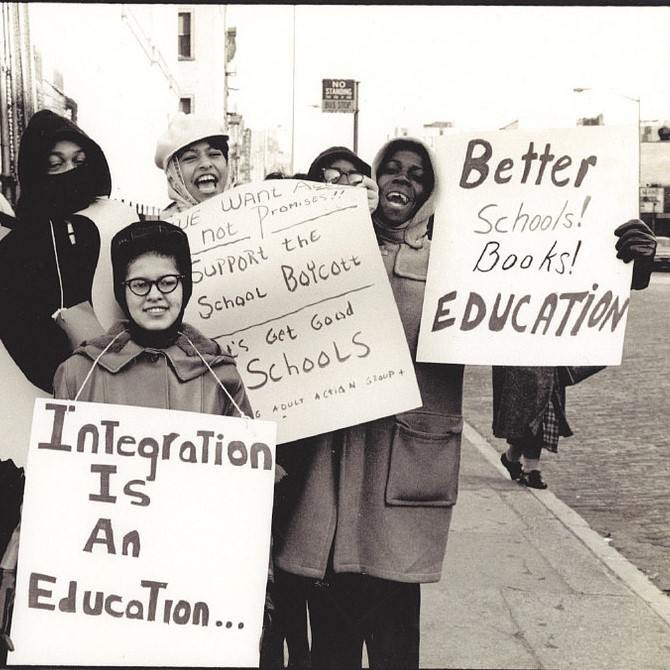 Growth and expansion have been a constant in American psychology. In the latter part of the 20th century, areas such as social, developmental, and personality psychology made major contributions to our understanding of what it means to be human. Today neuroscience is enjoying tremendous interest and growth.
As mentioned at the beginning of the chapter, it is a challenge to cover all the history of psychology in such a short space. Errors of omission and commission are likely in such a selective review. The history of psychology helps to set a stage upon which the story of psychology can be told. This brief summary provides some glimpse into the depth and rich content offered by the history of psychology. It is hoped that you will be able to see these connections and have a greater understanding and appreciation for both the unity and diversity of the field of psychology.
Describe the key characteristics of the scientific approach.
Discuss a few of the benefits, as well as problems that have been created by science.
Describe several ways that psychological science has improved the world.
Describe a number of the ethical guidelines that psychologists follow.
Describe the different research methods used by psychologists
Psychology as a Science
Even in modern times, many people are skeptical that psychology is really a science. To some degree, this doubt stems from the fact that many psychological phenomena such as depression, intelligence, and prejudice do not seem to be directly observable in the same way that we can observe the changes in ocean tides or the speed of light. Because thoughts and feelings are invisible many early psychological researchers chose to focus on behavior. You might have noticed that some people act in a friendly and outgoing way while others appear to be shy and withdrawn. If you have made these types of observations then you are acting just like early psychologists who used behavior to draw inferences about various types of personality. By using behavioral measures and rating scales it is possible to measure thoughts and feelings. This is similar to how other researchers explore "invisible" phenomena such as the way that educators measure academic performance or economists measure quality of life.
One important pioneering researcher was Francis Galton, a cousin of Charles Darwin who lived in England during the late 1800s. Galton used patches of color to test people's ability to distinguish between them. He also invented the self-report questionnaire, in which people offered their own expressed judgments or opinions on various matters. Galton was able to use self-reports to examine—among other things—people's differing ability to accurately judge distances.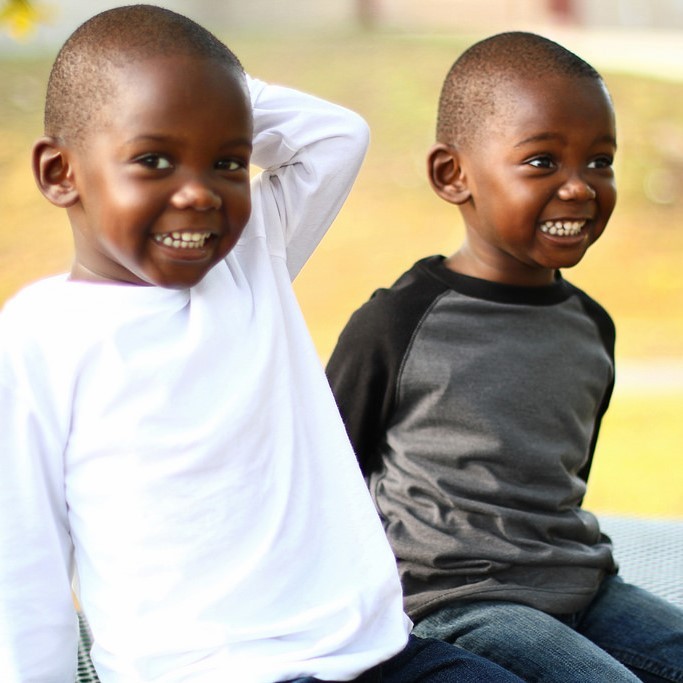 Although he lacked a modern understanding of genetics Galton also had the idea that scientists could look at the behaviors of identical and fraternal twins to estimate the degree to which genetic and social factors contribute to personality; a puzzling issue we currently refer to as the "nature-nurture question."
In modern times psychology has become more sophisticated. Researchers now use better measures, more sophisticated study designs and better statistical analyses to explore human nature. Simply take the example of studying the emotion of happiness. How would you go about studying happiness? One straightforward method is to simply ask people about their happiness and to have them use a numbered scale to indicate their feelings. There are, of course, several problems with this. People might lie about their happiness, might not be able to accurately report on their own happiness, or might not use the numerical scale in the same way. With these limitations in mind modern psychologists employ a wide range of methods to assess happiness. They use, for instance, "peer report measures" in which they ask close friends and family members about the happiness of a target individual. Researchers can then compare these ratings to the self-report ratings and check for discrepancies. Researchers also use memory measures, with the idea that dispositionally positive people have an easier time recalling pleasant events and negative people have an easier time recalling unpleasant events. Modern psychologists even use biological measures such as saliva cortisol samples (cortisol is a stress related hormone) or fMRI images of brain activation (the left pre-frontal cortex is one area of brain activity associated with good moods).
Despite our various methodological advances it is true that psychology is still a very young science. While physics and chemistry are hundreds of years old psychology is barely a hundred and fifty years old and most of our major findings have occurred only in the last 60 years. There are legitimate limits to psychological science but it is a science nonetheless.
What Is Science?
What is this process we call "science," which has so dramatically changed the world? Ancient people were more likely to believe in magical and supernatural explanations for natural phenomena such as solar eclipses or thunderstorms. By contrast, scientifically minded people try to figure out the natural world through testing and observation. Specifically, science is the use of systematic observation in order to acquire knowledge. For example, children in a science class might combine vinegar and baking soda to observe the bubbly chemical reaction. These empirical methods are wonderful ways to learn about the physical and biological world. Science is not magic—it will not solve all human problems, and might not answer all our questions about behavior. Nevertheless, it appears to be the most powerful method we have for acquiring knowledge about the observable world. The essential elements of science are as follows:
Systematic observation is the core of science. Scientists observe the world, in a very organized way. We often measure the phenomenon we are observing. We record our observations so that memory biases are less likely to enter in to our conclusions. We are systematic in that we try to observe under controlled conditions, and also systematically vary the conditions of our observations so that we can see variations in the phenomena and understand when they occur and do not occur.


Systematic observation is the core of science. [Image: Cvl Neuro, https://goo.gl/Avbju7, CC BY-SA 3.0, https://goo.gl/uhHola]

Observation leads to hypotheses we can test. When we develop hypotheses and theories, we state them in a way that can be tested. For example, you might make the claim that candles made of paraffin wax burn more slowly than do candles of the exact same size and shape made from bee's wax. This claim can be readily tested by timing the burning speed of candles made from these materials.
Science is democratic. People in ancient times may have been willing to accept the views of their kings or pharaohs as absolute truth. These days, however, people are more likely to want to be able to form their own opinions and debate conclusions. Scientists are skeptical and have open discussions about their observations and theories. These debates often occur as scientists publish competing findings with the idea that the best data will win the argument.
Science is cumulative. We can learn the important truths discovered by earlier scientists and build on them. Any physics student today knows more about physics than Sir Isaac Newton did even though Newton was possibly the most brilliant physicist of all time. A crucial aspect of scientific progress is that after we learn of earlier advances, we can build upon them and move farther along the path of knowledge.
Psychological Science is Useful
Psychological science is useful for creating interventions that help people live better lives. A growing body of research is concerned with determining which therapies are the most and least effective for the treatment of psychological disorders.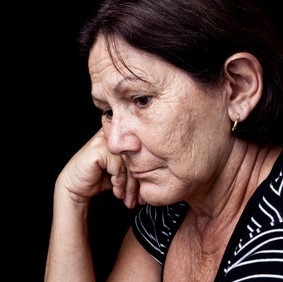 For example, many studies have shown that cognitive behavioral therapy can help many people suffering from depression and anxiety disorders (Butler, Chapman, Forman, & Beck, 2006; Hoffman & Smits, 2008). In contrast, research reveals that some types of therapies actually might be harmful on average (Lilienfeld, 2007).
In organizational psychology, a number of psychological interventions have been found by researchers to produce greater productivity and satisfaction in the workplace (e.g., Guzzo, Jette, & Katzell, 1985). Human factor engineers have greatly increased the safety and utility of the products we use. For example, the human factors psychologist Alphonse Chapanis and other researchers redesigned the cockpit controls of aircraft to make them less confusing and easier to respond to, and this led to a decrease in pilot errors and crashes.
Forensic sciences have made courtroom decisions more valid. We all know of the famous cases of imprisoned persons who have been exonerated because of DNA evidence. Equally dramatic cases hinge on psychological findings. For instance, psychologist Elizabeth Loftus has conducted research demonstrating the limits and unreliability of eyewitness testimony and memory. Thus, psychological findings are having practical importance in the world outside the laboratory. Psychological science has experienced enough success to demonstrate that it works, but there remains a huge amount yet to be learned.
Ethics of Scientific Psychology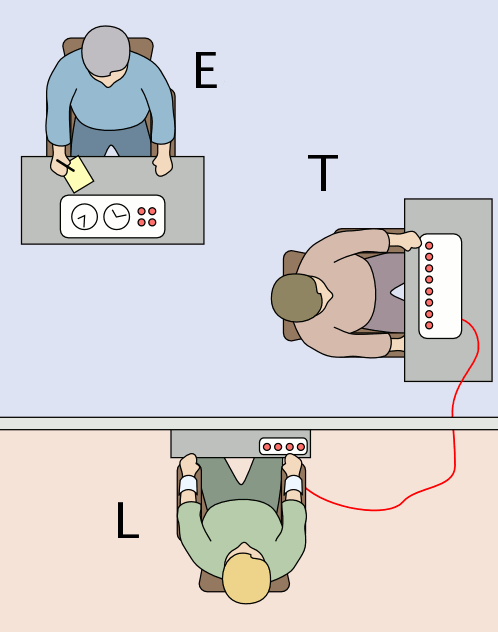 Psychology differs somewhat from the natural sciences such as chemistry in that researchers conduct studies with human research participants. Because of this there is a natural tendency to want to guard research participants against potential psychological harm. For example, it might be interesting to see how people handle ridicule but it might not be advisable to ridicule research participants.
Scientific psychologists follow a specific set of guidelines for research known as a code of ethics. There are extensive ethical guidelines for how human participants should be treated in psychological research (Diener & Crandall, 1978; Sales & Folkman, 2000). Following are a few highlights:
Informed consent. In general, people should know when they are involved in research, and understand what will happen to them during the study. They should then be given a free choice as to whether to participate.
Confidentiality. Information that researchers learn about individual participants should not be made public without the consent of the individual.
Privacy. Researchers should not make observations of people in private places such as their bedrooms without their knowledge and consent. Researchers should not seek confidential information from others, such as school authorities, without consent of the participant or his or her guardian.
Benefits. Researchers should consider the benefits of their proposed research and weigh these against potential risks to the participants. People who participate in psychological studies should be exposed to risk only if they fully understand these risks and only if the likely benefits clearly outweigh the risks.
Deception. Some researchers need to deceive participants in order to hide the true nature of the study. This is typically done to prevent participants from modifying their behavior in unnatural ways. Researchers are required to "debrief" their participants after they have completed the study. Debriefing is an opportunity to educate participants about the true nature of the study.
Scientific Versus Everyday Reasoning
Each day, people offer statements as if they are facts, such as, "It looks like rain today," or, "Dogs are very loyal." These conclusions represent hypotheses about the world: best guesses as to how the world works. Scientists also draw conclusions, claiming things like, "There is an 80% chance of rain today," or, "Dogs tend to protect their human companions." You'll notice that the two examples of scientific claims use less certain language and are more likely to be associated with probabilities. Understanding the similarities and differences between scientific and every day (non-scientific) statements is essential to our ability to accurately evaluate the trustworthiness of various claims.
Scientific and everyday reasoning both employ induction: drawing general conclusions from specific observations. For example, a person's opinion that cramming for a test increases performance may be based on her memory of passing an exam after pulling an all-night study session. Similarly, a researcher's conclusion against cramming might be based on studies comparing the test performances of people who studied the material in different ways (e.g., cramming versus study sessions spaced out over time). In these scenarios, both scientific and everyday conclusions are drawn from a limited sample of potential observations.
The process of induction, alone, does not seem suitable enough to provide trustworthy information—given the contradictory results. What should a student who wants to perform well on exams do? One source of information encourages her to cram, while another suggests that spacing out her studying time is the best strategy. To make the best decision with the information at hand, we need to appreciate the differences between personal opinions and scientific statements, which requires an understanding of science and the nature of scientific reasoning.
There are generally agreed-upon features that distinguish scientific thinking—and the theories and data generated by it—from everyday thinking. A short list of some of the commonly cited features of scientific theories and data is shown in Table 1.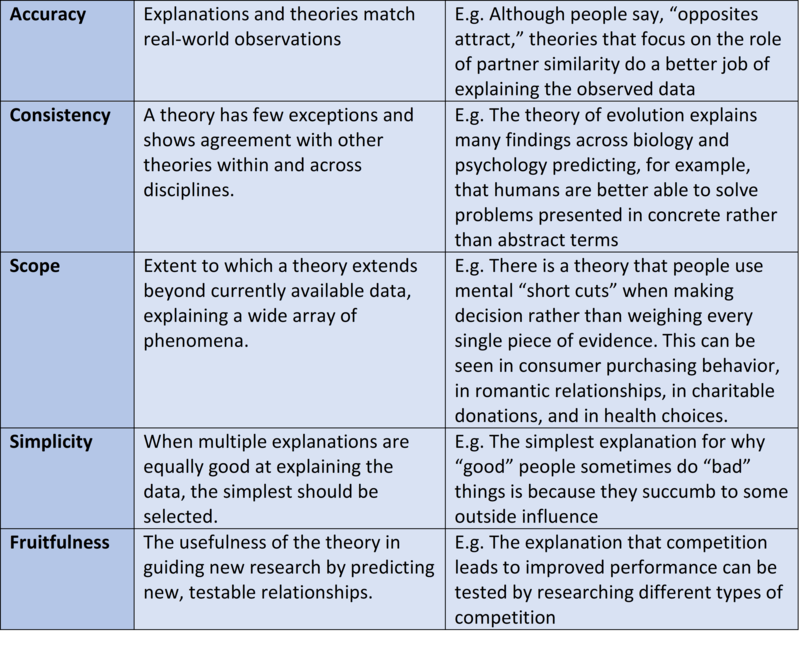 One additional feature of modern science not included in this list but prevalent in scientists' thinking and theorizing is falsifiability, a feature that has so permeated scientific practice that it warrants additional clarification. In the early 20th century, Karl Popper (1902-1994) suggested that science can be distinguished from pseudoscience (or just everyday reasoning) because scientific claims are capable of being falsified. That is, a claim can be conceivably demonstrated to be untrue. For example, a person might claim that "all people are right-handed." This claim can be tested and—ultimately—thrown out because it can be shown to be false: There are people who are left-handed. An easy rule of thumb is to not get confused by the term "falsifiable" but to understand that—more or less—it means testable.
On the other hand, some claims cannot be tested and falsified. Imagine, for instance, that a magician claims that he can teach people to move objects with their minds. The trick, he explains, is to truly believe in one's ability for it to work. When his students fail to budge chairs with their minds, the magician scolds, "Obviously, you don't truly believe." The magician's claim does not qualify as falsifiable because there is no way to disprove it. It is unscientific.
Popper was particularly irritated about nonscientific claims because he believed they were a threat to the science of psychology. Specifically, he was dissatisfied with Freud's explanations for mental illness. Freud believed that when a person suffers a mental illness it is often due to problems stemming from childhood. For instance, imagine a person who grows up to be an obsessive perfectionist. If she were raised by messy, relaxed parents, Freud might argue that her adult perfectionism is a reaction to her early family experiences—an effort to maintain order and routine instead of chaos. Alternatively, imagine the same person being raised by harsh, orderly parents. In this case, Freud might argue that her adult tidiness is simply her internalizing her parents' way of being. As you can see, according to Freud's rationale, both opposing scenarios are possible; no matter what the disorder, Freud's theory could explain its childhood origin—thus failing to meet the principle of falsifiability.
Popper argued against statements that could not be falsified. He claimed that they blocked scientific progress: There was no way to advance, refine, or refute knowledge based on such claims. Popper's solution was a powerful one: If science showed all the possibilities that were not true, we would be left only with what is true. That is, we need to be able to articulate—beforehand—the kinds of evidence that will disprove our hypothesis and cause us to abandon it.
This may seem counterintuitive. For example, if a scientist wanted to establish a comprehensive understanding of why car accidents happen, she would systematically test all potential causes: alcohol consumption, speeding, using a cell phone, fiddling with the radio, wearing sandals, eating, chatting with a passenger, etc. A complete understanding could only be achieved once all possible explanations were explored and either falsified or not. After all the testing was concluded, the evidence would be evaluated against the criteria for falsification, and only the real causes of accidents would remain. The scientist could dismiss certain claims (e.g., sandals lead to car accidents) and keep only those supported by research (e.g., using a mobile phone while driving increases risk). It might seem absurd that a scientist would need to investigate so many alternative explanations, but it is exactly how we rule out bad claims. Of course, many explanations are complicated and involve multiple causes—as with car accidents, as well as psychological phenomena.
Can It Be Falsified?
Although the idea of falsification remains central to scientific data and theory development, these days it's not used strictly the way Popper originally envisioned it. To begin with, scientists aren't solely interested in demonstrating what isn't. Scientists are also interested in providing descriptions and explanations for the way things are. We want to describe different causes and the various conditions under which they occur. We want to discover when young children start speaking in complete sentences, for example, or whether people are happier on the weekend, or how exercise impacts depression. These explorations require us to draw conclusions from limited samples of data. In some cases, these data seem to fit with our hypotheses and in others, they do not. This is where interpretation and probability come in.
The Interpretation of Research Results
Imagine a researcher wanting to examine the hypothesis—a specific prediction based on previous research or scientific theory—that caffeine enhances memory. She knows there are several published studies that suggest this might be the case, and she wants to further explore the possibility. She designs an experiment to test this hypothesis. She randomly assigns some participants a cup of fully caffeinated tea and some a cup of herbal tea. All the participants are instructed to drink up, study a list of words, then complete a memory test. There are three possible outcomes of this proposed study:

The caffeine group performs better (support for the hypothesis).
The no-caffeine group performs better (evidence against the hypothesis).
There is no difference in the performance between the two groups (also evidence against the hypothesis).
Let's look, from a scientific point of view, at how the researcher should interpret each of these three possibilities.
First, if the results of the memory test reveal that the caffeine group performs better, this is a piece of evidence in favor of the hypothesis: It appears, at least in this case, that caffeine is associated with better memory. It does not, however, prove that caffeine is associated with better memory. There are still many questions left unanswered. How long does the memory boost last? Does caffeine work the same way with people of all ages? Is there a difference in memory performance between people who drink caffeine regularly and those who never drink it? Could the results be a freak occurrence? Because of these uncertainties, we do not say that a study—especially a single study—proves a hypothesis. Instead, we say the results of the study offer evidence in support of the hypothesis. Even if we tested this across 10 thousand or 100 thousand people we still could not use the word "proven" to describe this phenomenon. This is because inductive reasoning is based on probabilities. Probabilities are always a matter of degree; they may be extremely likely or unlikely. Science is better at shedding light on the likelihood—or probability—of something than at proving it. In this way, data is still highly useful even if it doesn't fit Popper's absolute standards.
The science of meteorology helps illustrate this point. You might look at your local weather forecast and see a high likelihood of rain. This is because the meteorologist has used inductive reasoning to create her forecast. She has taken current observations—lots of dense clouds coming toward your city—and compared them to historical weather patterns associated with rain, making a reasonable prediction of a high probability of rain. The meteorologist has not proven it will rain, however, by pointing out the oncoming clouds.
Proof is more associated with deductive reasoning. Deductive reasoning starts with general principles that are applied to specific instances (the reverse of inductive reasoning). When the general principles, or premises, are true, and the structure of the argument is valid, the conclusion is, by definition, proven; it must be so. A deductive truth must apply in all relevant circumstances. For example, all living cells contain DNA. From this, you can reason—deductively—that any specific living cell (of an elephant, or a person, or a snake) will therefore contain DNA. Given the complexity of psychological phenomena, which involve many contributing factors, it is nearly impossible to make these types of broad statements with certainty.
The second possible result from the caffeine-memory study is that the group who had no caffeine demonstrates better memory. This result is the opposite of what the researcher expects to find (her hypothesis). Here, the researcher must admit the evidence does not support her hypothesis. She must be careful, however, not to extend that interpretation to other claims. For example, finding increased memory in the no-caffeine group would not be evidence that caffeine harms memory. Again, there are too many unknowns. Is this finding a freak occurrence, perhaps based on an unusual sample? Is there a problem with the design of the study? The researcher doesn't know. She simply knows that she was not able to observe support for her hypothesis.
There is at least one additional consideration: The researcher originally developed her caffeine-benefits-memory hypothesis based on conclusions drawn from previous research. That is, previous studies found results that suggested caffeine boosts memory. The researcher's single study should not outweigh the conclusions of many studies. Perhaps the earlier research employed participants of different ages or who had different baseline levels of caffeine intake. This new study simply becomes a piece of fabric in the overall quilt of studies of the caffeine-memory relationship. It does not, on its own, definitively falsify the hypothesis.
Finally, it's possible that the results show no difference in memory between the two groups. How should the researcher interpret this? How would you? In this case, the researcher once again has to admit that she has not found support for her hypothesis.
Interpreting the results of a study—regardless of outcome—rests on the quality of the observations from which those results are drawn. If you learn, say, that each group in a study included only four participants, or that they were all over 90 years old, you might have concerns. Specifically, you should be concerned that the observations, even if accurate, aren't representative of the general population. This is one of the defining differences between conclusions drawn from personal anecdotes and those drawn from scientific observations. Anecdotal evidence—derived from personal experience and unsystematic observations (e.g., "common sense,")—is limited by the quality and representativeness of observations, and by memory shortcomings. Well-designed research, on the other hand, relies on observations that are systematically recorded, of high quality, and representative of the population it claims to describe.
One of the important steps in scientific inquiry is to test our research questions, otherwise known as hypotheses. However, there are many ways to test hypotheses in psychological research. Which method you choose will depend on the type of questions you are asking, as well as what resources are available to you. All methods have limitations, which is why the best research uses a variety of methods. Most psychological research can be divided into two types: experimental and correlational research.
Experimental Research
If somebody gave you $20 that absolutely had to be spent today, how would you choose to spend it? Would you spend it on an item you've been eyeing for weeks, or would you donate the money to charity? Which option do you think would bring you the most happiness? If you're like most people, you'd choose to spend the money on yourself (duh, right?). Our intuition is that we'd be happier if we spent the money on ourselves.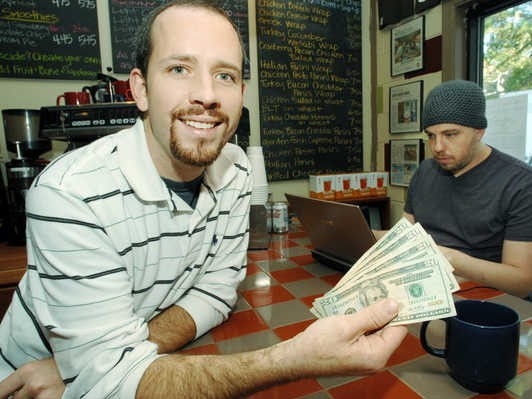 Knowing that our intuition can sometimes be wrong, Professor Elizabeth Dunn (2008) at the University of British Columbia set out to conduct an experiment on spending and happiness. She gave each of the participants in her experiment $20 and then told them they had to spend the money by the end of the day. Some of the participants were told they must spend the money on themselves, and some were told they must spend the money on others (either charity or a gift for someone). At the end of the day she measured participants' levels of happiness using a self-report questionnaire. (But wait, how do you measure something like happiness when you can't really see it? Psychologists measure many abstract concepts, such as happiness and intelligence, by beginning with operational definitions of the concepts.
In an experiment, researchers manipulate, or cause changes, in the independent variable, and observe or measure any impact of those changes in the dependent variable. The independent variable is the one under the experimenter's control, or the variable that is intentionally altered between groups. In the case of Dunn's experiment, the independent variable was whether participants spent the money on themselves or on others. The dependent variable is the variable that is not manipulated at all, or the one where the effect happens. One way to help remember this is that the dependent variable "depends" on what happens to the independent variable. In our example, the participants' happiness (the dependent variable in this experiment) depends on how the participants spend their money (the independent variable). Thus, any observed changes or group differences in happiness can be attributed to whom the money was spent on. What Dunn and her colleagues found was that, after all the spending had been done, the people who had spent the money on others were happier than those who had spent the money on themselves. In other words, spending on others causes us to be happier than spending on ourselves. Do you find this surprising?
But wait! Doesn't happiness depend on a lot of different factors—for instance, a person's upbringing or life circumstances? What if some people had happy childhoods and that's why they're happier? Or what if some people dropped their toast that morning and it fell jam-side down and ruined their whole day? It is correct to recognize that these factors and many more can easily affect a person's level of happiness. So how can we accurately conclude that spending money on others causes happiness, as in the case of Dunn's experiment?
The most important thing about experiments is random assignment. Participants don't get to pick which condition they are in (e.g., participants didn't choose whether they were supposed to spend the money on themselves versus others). The experimenter assigns them to a particular condition based on the flip of a coin or the roll of a die or any other random method. Why do researchers do this? With Dunn's study, there is the obvious reason: you can imagine which condition most people would choose to be in, if given the choice. But another equally important reason is that random assignment makes it so the groups, on average, are similar on all characteristics except what the experimenter manipulates.
By randomly assigning people to conditions (self-spending versus other-spending), some people with happy childhoods should end up in each condition. Likewise, some people who had dropped their toast that morning (or experienced some other disappointment) should end up in each condition. As a result, the distribution of all these factors will generally be consistent across the two groups, and this means that on average the two groups will be relatively equivalent on all these factors. Random assignment is critical to experimentation because if the only difference between the two groups is the independent variable, we can infer that the independent variable is the cause of any observable difference (e.g., in the amount of happiness they feel at the end of the day).
Correlational Designs
When scientists passively observe and measure phenomena it is called correlational research. Here, we do not intervene and change behavior, as we do in experiments. In correlational research, we identify patterns of relationships, but we usually cannot infer what causes what. Importantly, with correlational research, you can examine only two variables at a time, no more and no less.
So, what if you wanted to test whether spending on others is related to happiness, but you don't have $20 to give to each participant? You could use a correlational design—which is exactly what Professor Dunn did, too. She asked people how much of their income they spent on others or donated to charity, and later she asked them how happy they were. Do you think these two variables were related? Yes, they were! The more money people reported spending on others, the happier they were.
If generosity and happiness are positively correlated, should we conclude that being generous causes happiness? Similarly, if height and pathogen prevalence are negatively correlated, should we conclude that disease causes shortness? From a correlation alone, we can't be certain. For example, in the first case it may be that happiness causes generosity, or that generosity causes happiness. Or, a third variable might cause both happiness and generosity, creating the illusion of a direct link between the two. For example, wealth could be the third variable that causes both greater happiness and greater generosity. This is why correlation does not mean causation—an often repeated phrase among psychologists.
Qualitative Designs
Just as correlational research allows us to study topics we can't experimentally manipulate (e.g., whether you have a large or small income), there are other types of research designs that allow us to investigate these harder-to-study topics. Qualitative designs, including participant observation, case studies, and narrative analysis are examples of such methodologies. Although something as simple as "observation" may seem like it would be a part of all research methods, participant observation is a distinct methodology that involves the researcher embedding him- or herself into a group in order to study its dynamics. For example, Festinger, Riecken, and Shacter (1956) were very interested in the psychology of a particular cult. However, this cult was very secretive and wouldn't grant interviews to outside members. So, in order to study these people, Festinger and his colleagues pretended to be cult members, allowing them access to the behavior and psychology of the cult. Despite this example, it should be noted that the people being observed in a participant observation study usually know that the researcher is there to study them.
Another qualitative method for research is the case study, which involves an intensive examination of specific individuals or specific contexts. Sigmund Freud, the father of psychoanalysis, was famous for using this type of methodology; however, more current examples of case studies usually involve brain injuries. For instance, imagine that researchers want to know how a very specific brain injury affects people's experience of happiness. Obviously, the researchers can't conduct experimental research that involves inflicting this type of injury on people. At the same time, there are too few people who have this type of injury to conduct correlational research. In such an instance, the researcher may examine only one person with this brain injury, but in doing so, the researcher will put the participant through a very extensive round of tests. Hopefully what is learned from this one person can be applied to others; however, even with thorough tests, there is the chance that something unique about this individual (other than the brain injury) will affect his or her happiness. But with such a limited number of possible participants, a case study is really the only type of methodology suitable for researching this brain injury.
Why Should I Trust Science If It Can't Prove Anything?
Why ought we trust the scientific inductive process, even when it relies on limited samples that don't offer absolute "proof." It's because the methodologies in science are generally trustworthy. Not all claims and explanations are equal; some conclusions are better bets, so to speak. Scientific claims are more likely to be correct and predict real outcomes than "common sense" opinions and personal anecdotes. This is because researchers consider how to best prepare and measure their subjects, systematically collect data from large and—ideally—representative samples, and test their findings against probability.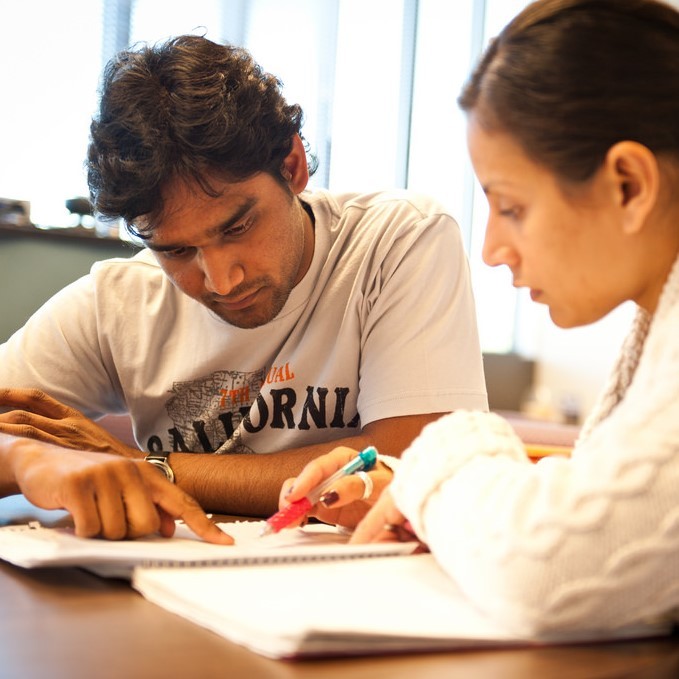 Scientific Theories
The knowledge generated from research is organized according to scientific theories. A scientific theory is a comprehensive framework for making sense of evidence regarding a particular phenomenon. When scientists talk about a theory, they mean something different from how the term is used in everyday conversation. In common usage, a theory is an educated guess—as in, "I have a theory about which team will make the playoffs," or, "I have a theory about why my sister is always running late for appointments." Both of these beliefs are liable to be heavily influenced by many untrustworthy factors, such as personal opinions and memory biases. A scientific theory, however, enjoys support from many research studies, collectively providing evidence, including, but not limited to, that which has falsified competing explanations. A key component of good theories is that they describe, explain, and predict in a way that can be empirically tested and potentially falsified.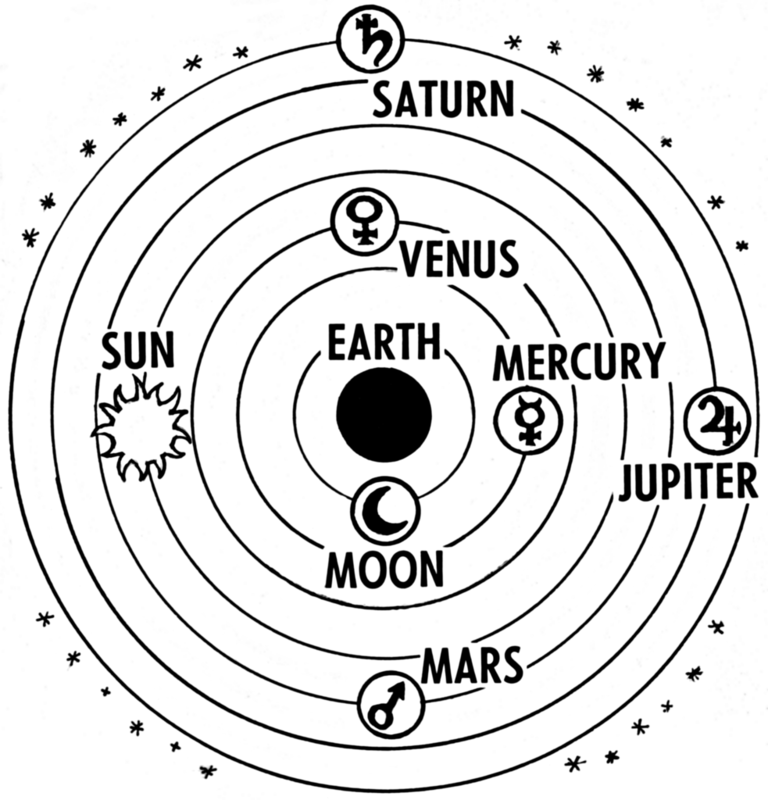 Theories are open to revision if new evidence comes to light that compels reexamination of the accumulated, relevant data. In ancient times, for instance, people thought the Sun traveled around the Earth. This seemed to make sense and fit with many observations. In the 16th century, however, astronomers began systematically charting visible objects in the sky, and, over a 50-year period, with repeated testing, critique, and refinement, they provided evidence for a revised theory: The Earth and other cosmic objects revolve around the Sun. In science, we believe what the best and most data tell us. If better data come along, we must be willing to change our views in accordance with the new evidence.
Is Science Objective?
Thomas Kuhn (2012), a historian of science, argued that science, as an activity conducted by humans, is a social activity. As such, it is—according to Kuhn—subject to the same psychological influences of all human activities. Specifically, Kuhn suggested that there is no such thing as objective theory or data; all of science is informed by values. Scientists cannot help but let personal/cultural values, experiences, and opinions influence the types of questions they ask and how they make sense of what they find in their research. Kuhn's argument highlights a distinction between facts (information about the world), and values (beliefs about the way the world is or ought to be). This distinction is an important one, even if it is not always clear.
The primary point of this illustration is that (contrary to the image of scientists as outside observers to the facts, gathering them neutrally and without bias from the natural world) all science—especially social sciences like psychology—involves values and interpretation. As a result, science functions best when people with diverse values and backgrounds work collectively to understand complex natural phenomena.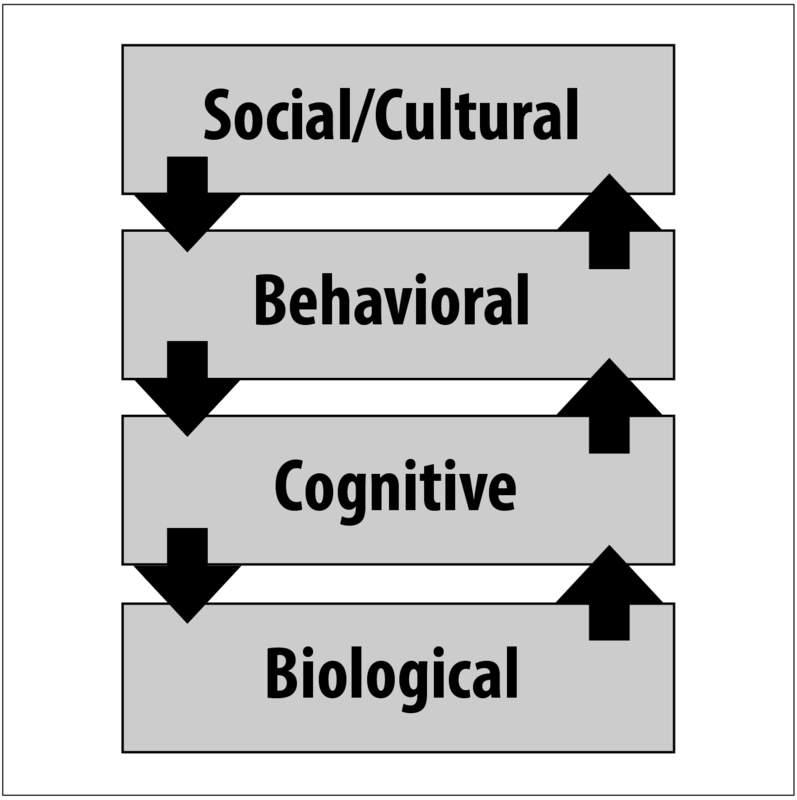 Indeed, science can benefit from multiple perspectives. One approach to achieving this is through levels of analysis. Levels of analysis is the idea that a single phenomenon may be explained at different levels simultaneously. Remember the question concerning cramming for a test versus studying over time? It can be answered at a number of different levels of analysis. At a low level, we might use brain scanning technologies to investigate whether biochemical processes differ between the two study strategies. At a higher level—the level of thinking—we might investigate processes of decision making (what to study) and ability to focus, as they relate to cramming versus spaced practice. At even higher levels, we might be interested in real world behaviors, such as how long people study using each of the strategies. Similarly, we might be interested in how the presence of others influences learning across these two strategies. Levels of analysis suggests that one level is not more correct—or truer—than another; their appropriateness depends on the specifics of the question asked. Ultimately, levels of analysis would suggest that we cannot understand the world around us, including human psychology, by reducing the phenomenon to only the biochemistry of genes and dynamics of neural networks. But, neither can we understand humanity without considering the functions of the human nervous system.
Science in Context
There are many ways to interpret the world around us. People rely on common sense, personal experience, and faith, in combination and to varying degrees. All of these offer legitimate benefits to navigating one's culture, and each offers a unique perspective, with specific uses and limitations. Science provides another important way of understanding the world and, while it has many crucial advantages, as with all methods of interpretation, it also has limitations. Understanding the limits of science—including its subjectivity and uncertainty—does not render it useless. Because it is systematic, using testable, reliable data, it can allow us to determine causality and can help us generalize our conclusions. By understanding how scientific conclusions are reached, we are better equipped to use science as a tool of knowledge.
Additional Supplemental Resources
Websites
Videos