Inclusion and Access: Graphic Design Skills for the 21st Century by Jennie Grimard
A little bit about the project…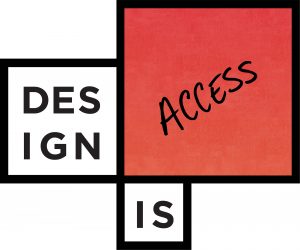 Graphic design is such an integral part of our daily lives; we interact with designed artifacts when we work, when we shop, when we travel, when we go to the doctor and the list goes on.
Graphic design in embedded in our culture: It's everywhere! It's important to consider that all these interactions require more than just a digital or printed visual to communicate with a diverse audience.
As a design educator, I wanted my research to explore how we are preparing our next generation of designers to be more inclusive. My major research project is looking at how we can evolve our current design curriculums to embed accessibility in our technical practices and develop graphic designers equipped with 'accessibility mindfulness'.
This exhibit is focused on exploring the past, present and possible future of Graphic Design with regards to inclusion and accessibility. The next few chapters will explore:
The role that graphic design plays in culture and its history
The AODA and what it means for graphic designers
Broadening the scope of graphic design beyond visuals

Jennie Grimard

Jennie is a freelance graphic designer and the program lead for the Graphic Design for Print & Web certificate in the Faculty of Media and Creative Arts at Humber College in Toronto. Over the last decade, she has taught design to a range of students at Humber College—from first years to professionals looking to upgrade their skills.

As an educator, accessibility in the classroom has always been a priority and she has worked on several initiatives at Humber to create resources for students, faculty and the digital design community. One of these projects includes Making Accessible Media – an open source, accessible resource to learn the fundamentals of accessibility for multi-media projects.