Sex and gender are important aspects of a person's identity; however, they do not tell us about a person's sexual orientation or sexuality (Rule & Ambady, 2008). Sexuality refers to the way people experience and express sexual feelings. Sexual attraction is part of human sexuality and sexual orientation refers to enduring patterns of sexual attraction and is typically divided into four categories:
Heterosexuality is the attraction to individuals of the opposite sex;
Homosexuality is the attraction to individuals of one's own sex;
Bisexuality is the attraction to individuals of either sex; and
Asexuality is no attraction to either sex.
Heterosexuals and homosexuals are informally referred to as "straight" and "gay," respectively. North America is a heteronormative society, meaning it supports heterosexuality as the norm. While the majority of people identify as heterosexual, there is a sizable population of people North America who identify as either homosexual or bisexual. Research suggests that somewhere between 3% and 10% of the population identifies as homosexual (Kinsey, Pomeroy, & Martin, 1948; LeVay, 1996; Pillard & Bailey, 1995) and has determined that sexual orientation is not a choice, but rather it is a relatively stable characteristic of a person that cannot be changed.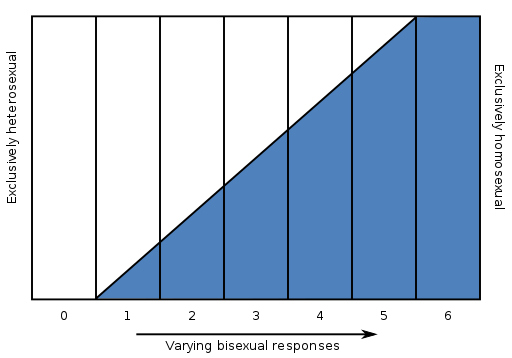 Research has consistently demonstrated that there are no differences in the family backgrounds and experiences of heterosexuals and homosexuals (Bell, Weinberg, & Hammersmith, 1981; Ross & Arrindell, 1988). Genetic and biological mechanisms have also been proposed, and the balance of evidence suggests that sexual orientation has an underlying biological component. Over the past 25 years, research has identified genetics (Bailey & Pillard, 1991; Hamer, Hu, Magnuson, Hu, & Pattatucci, 1993; Rodriguez-Larralde & Paradisi, 2009) and brain structure and function (Allen & Gorski, 1992; Byne et al., 2001; Hu et al., 2008; LeVay, 1991; Ponseti et al., 2006; Rahman & Wilson, 2003a; Swaab & Hofman, 1990) as biological explanations for sexual orientation.
According to current scientific understanding, individuals are usually aware of their sexual orientation between middle childhood and early adolescence (American Psychological Association, 2008). They do not have to participate in sexual activity to be aware of these emotional, romantic, and physical attractions; people can be celibate and still recognize their sexual orientation. Alfred Kinsey was among the first to conceptualize sexuality as a continuum rather than a strict dichotomy of gay or straight. To classify this continuum of heterosexuality and homosexuality, Kinsey created a six-point rating scale that ranges from exclusively heterosexual to exclusively homosexual.